Olivier Pasquier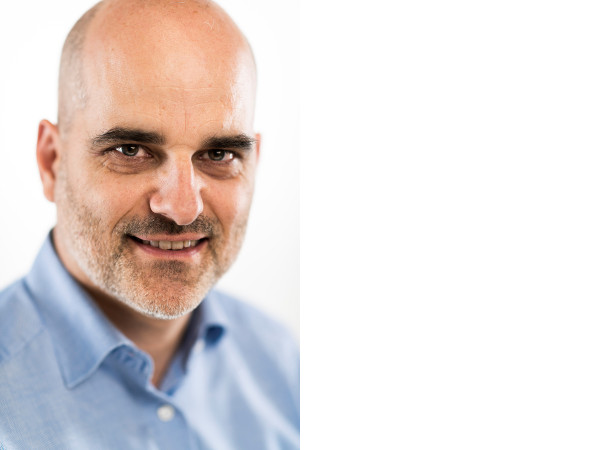 mini-bio
Olivier is working since 20 years in Sales & Marketing in the biotech sector. He has been an entrepreneur in several start-ups companies in the LifeScience industry. He has launched industrial products, re-organize several businessses and has been a Sales Director
He has passionnated about bringing innovations into the labs. He is as well working on negociation skills and has published a reference book in that matter (in french)
Olivier is graduated in Computer Science from the école Centrale de Paris, ranked #2 best engineering school in France, and the ESCP business school, #1 in Master by the financial times.
Recommandations
Peer Schatz – CEO of Qiagen GmbH [letter after an urgent project ]
Dear Olivier, thank you for commitment, which allowed us to experience a very successful development, planning and roll-out of [the project]. Your exceptional talent, skill and passion are key to Qiagen's excellence, success and value.
Ramin Chaybani – CEO of Moovnscope, Paris
Olivier is very well-organized consultant, with a good work method and a care of well-done job. He is respecting the deadlines and the customer added value. He has a very large vision of his IVD market and a clear strategic acumen.
Tobias Ruckes – General Manager, head of Marketing - Olympus Europe, Germany
Olivier owns an exceptional and very deep knowledge of his skills domains. Particularly notable is his ability to understand and analyze very quickly domains, that are complex. He hasthen be able to achieve excellent results. Even on heavy workload, he has always kept the organized manner of tasks. Mr Pasquier has a cooperative management style, he has motivated his team member and led them to be very performant with a lot of successes, in the sense of the objectives. He was a very decisive manager, always respected by his team's member and always very appreciated.
Konstantinos KOSTIDIS – Senior Regional Manager – Natera Diagnostics, Greece
I was recruited by Olivier in QIAGEN back in 2011. He has been a great help in taking on my new role and integrating in the company culture. Olivier combines 3 elements that in my opinion make a great leader. First and foremost, the ethos and integrity that go beyond simply managing a group of people. Secondly, he possesses the listening skills which helped me develop myself, encouraging feedback and constructive discussions. Third, Olivier has the unique ability to motivate people by presenting the big picture of any project I was involved in with clarity, showing how each individual's work was of key importance to project success. Working in Olivier's team has been a fantastic experience. He is an expert in diagnostics and had in-depth understanding of all aspects of marketing. I would work with Olivier again at the first opportunity.
Thibault GEOUI - Senior Director - Elsevier Drug Discovery, Germany
I have worked with Olivier and I was impressed by his deep understanding of the MDx market as well as his strategic vision. I often asked for Olivier's opinion and guidance when it came to marketing questions and positioning. I think that he had (and still has) a very pragmatic approach (no non-sense) to management. He knows what he is doing and where he and his business should go. Olivier has a very nice approach to human relatioship and is able to inspire people ... I think that he will make an impact in any organization in which he will work. I highly recommand him and would gladly serve as a reference if anyone needs more information!
Frank Apostel – CEO Aprimeo Diagnostic – Frankfurt, Germany
I have the pleasure of working closely with Olivier. Olivier is a strategic, goal-oriented marketing professional with a demonstrated track record for delivering results. Olivier combines outstanding technical knowledge and business acumen to develop QIAGEN´s IVD products in Europe to great success and market penetration. It is great working with Olivier for many reasons. He has an incredible work ethic and displays enthusiasm for his work, willing to do whatever needed to get the job done. Olivier is consistently focused on high-level marketing strategy, but also adept at working on the details to push projects through to completion. Olivier is an "out of the box" thinker who is not afraid to take chances. He consistently brings new strategic and creative ideas to the table, yet is open to suggestions from others. I truly enjoy working with Olivier, and would recommend him to anyone looking for a seasoned and proven marketing professional
Antonio Caturani – Sales Manager - Bio-Rad, Italy
I had the pleasure to work with Olivier for several years when I was in charge of Italy Industry Business at bioMérieux. I remember his ability to build trustful relationships. Dedicated, committed and goal oriented Olivier was appreciated for synthetic & analytic abilities. Efficient, organized and good in time management he has always demonstrated passionate about customers' satisfaction.
Henri Kesler – Country Business Leader - Becton Dickinson, France
I currently have the chance to work with Olivier; I am really impressed by his adaptation to each specific market in Europe. Olivier has a very good knowledge of the molecular diagnostic knowledge ,and knows how to manage project to be succesfull with, and being a team leader. It is a real pleasure to work with him.
Yvon Holmlund – Country Manager - Abbott Molecular, Sweden
I always got help when needed from Oliver. His knowledge and expertise of the MDx market where always up to date. Clear communication re goals and products where easy to follow. He was intrested to run the extra mile to get the project to move on and lead to sales. As person he is efficient, well organized and positive. Clear communication and fantastic training and customer presentations.
Richard Amey – Commercial and Sales Excellence Director - VWR, UK
Olivier has consistently demonstrated his knowledge and experience in the marketing of Molecular Diagnostics workflows throughout the time that I have worked with him. He enjoys building relationships with colleagues and customers and strives to achieve customer satisfaction. Olivier is good to work with, presents his ideas clearly and ensures that all key messages are understood by his audiences, helping the sales teams to drive sales in the field. Olivier actively seeks feedback from his colleagues and customers to identify trends in diagnostics and maintain his knowledge of the varying markets and regional differences
Mario Fangareggi - Marketing Director – Sentinel Diagnostic, Italy
"Olivier has always impressed me with his great understanding of the Molecular Diagnostics Business his deep knowledge of the product line for which he is responsible. I really appreciate his attitude to transform quickly ideas in a smart and very understandable and useful business plan"
Svea Lübcke - Director Global Communications – Miltenyi Biotec, Germany
Olivier has a profound understanding of the Molecular Diagnostic business and is passionate about customers'satisfaction. He is driving change and eager to explore new strategies and tactics. He has great analytical skills and a good oversight about important matters beyond Marketing. At the same time Olivier is a very pleasant person to work with.