Discover How to turn your CRM in the best sales tool.

You have recruited excellent sales people ?


You gave them challenging objectives ?


They run to conquer their market?


Nevertheless, your results have not reached the number you seek ?
We have the solution
This complex tool, known as CRM software, can become your best friend. Our ebook will show you 5 scenes of the life of an overstressed sales person who has reinvented itself into SuperRep with his friend CRM and some coaching advice.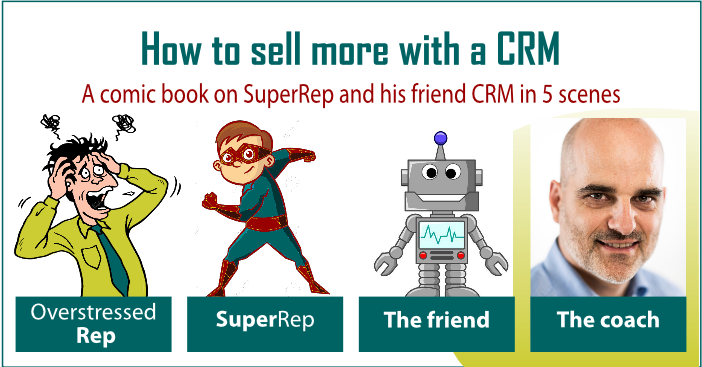 Is this ebook interesting ?
The french readers think so



Congratulations for your ebook, fun and light, easy as a comic book for kifs. Its's playful, genius and inspiring ",
Françoise, CEO of a consulting company in digital marketing



It is a great synthetic vision of the daily life of Sales person, coming from a strong expertise and experience. Congratulations."
Erwan, Consultant in Sales
Download
If this download would not work, contact us at contact (at) abaxxi.com
To Download this ebook, please precise your name and email